Understanding Wikipedia Usage and Quality

Wikipedia has long become a standard source of information on the web and as such is widely referenced on the web and in social media. Articles on Wikipedia are created and maintained by a committed community, where individual users update, extend and review articles in a collaborative effort. Naturally, the quality of articles is of great importance to the community. Our research aims at making quality on Wikipedia measurable and investigate novel approaches to increase quality on Wikipedia.
One example for a method for improving quality is the Wikidata platform, a crowdsourced, structured knowledgebase aiming to provide integrated, free and language-agnostic facts which are-amongst others-used by Wikipedias. Users who actively enter, review and revise data on Wikidata are assisted by a property suggesting system which provides users with properties that might also be applicable to a given item. We are particularly interested in improving this recommendation mechanism and hence, assisting users to contribute to an even more integrated, consistent and extensive knowledge base serving a huge variety of applications.
[image copyright by niuner@deviantart]
Team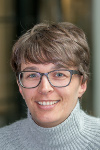 Tel:
+43 512 507 53236
Office
ICT building, 2nd floor, room 3W02
Consultation Hours
currently on maternity leave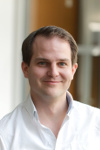 Tel:
+43 512 507 53320
Office
ICT building, 2nd floor, room 3S01